June 24th to the 26th 2016
Silverdale and Arnside Art Trail
I will join a few fellow arts and crafts people at the Women's Institute Hall in Orchard Road, Arnside Lancashire, LA5 0DP.
Selling original book cover art, from the 1980's, 1990's and later.See price list specially for the event!
Some Black Library and Games Workshop art. Also the black and white original illustrations from Michelle Paver's Chronicles of Ancient Darkness series. Wolf Brother, Spirit Walker, Soul Eater, Outcast, Oathbreaker and Ghost Hunter. Greetings cards and some prints for sale too.
Prices will be especially for the exhibition and will be lower than on the website!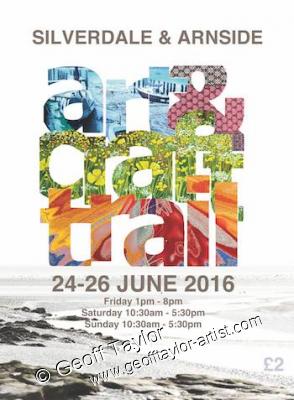 Art Trail