The Scent of Magic (00)
Cover(s)
This cover is used for reference purposes only. Neither the artwork or copyright belong to Geoff Taylor, but instead belong to the publisher/artist. Please do not contact us for Details or Availability.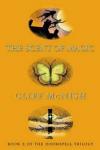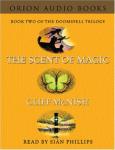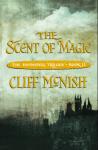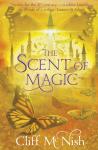 Synopsis
Rachel and her brother are extraordinary. She is a spell-maker. He is a destroyer of spells. The High Witch, Heebra, wants Rachel and Eric crushed, and her enemies, the Wizard's, destroyed. A party of witches is dispatched to find the thousands of children with powers like Rachel's, and turn them into a ferocious army.

Description
The cover of the first edition was made from illustrations Geoff drew which appear inside the book.

| | |
| --- | --- |
| Details | Availability |
| | |